Successful 2nd Edition of Trenchless Romania Conference&Exhibition the 15th of June 2017 Bucharest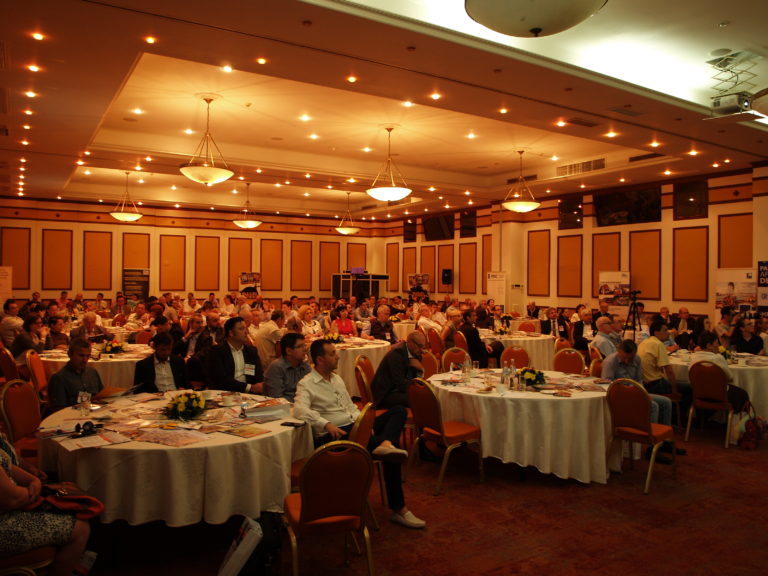 Trenchless Romania Conference & Exhibition is the region´s most important conference and exhibition focusing on trenchless technologies, and proposes to present all modern and new tehnologies for pipeline installation and rehabilitation.
The second edition of Trenchless Romania Conference & Exhibition held on the 15th of June 2017 in Caro Club Bucharest, brought together manufacturers and local distributors for trenchless products and equipments; contractors and network operators; engineering companies; public authorities and municipalities; representatives of embassies and consulates; chambers of commerce and associations in the field of construction equipment in Romania.
Trenchless Romania Conference & Exhibition 2017 was supported by the German Society for Trenchless Technology (GSTT), Romanian Society for Trenchless Technology (ROSTT) and Austrian Association for Trenchless Technology (AATT). Together with them partners of the event were also ARA (Romanian Water Association), ADUC (Association of Construction Equipment Distributors), ARACO (Romanian Construction Contractors Association), PSC (Construction Companies Association), APMCR (Manufacturers of building materials Association), Petroleum Club Romania and AHK (Romanian-German Chamber of Commerce).
The official opening of the event was made by Dr. Klaus Beyer, GSTT Secretary, an important figure of the event since the first edition. Next to him, a brief introduction was made by Dan Ulian Szekely – Vice-President ROSTT and by Mark Andre Haebler – Vice President of AATT.
Main information about Trenchless Romania Conference & Exhibition, 2nd Edition the 15th of June 2017, Bucharest
Total number of participants: 193
Total partners: 18
Exhibitors: 16
Equipments in oudoor exhibition area: 4
Panels: 3 Panels – 1 Panel – Official Welcoming; 2 Panels – Technical Presentations
Number of presentation within the 3 panels: 18
The conference program included two panels dedicated to technical presentations, in which more than 15 specialists and experts have exposed the latest technologies in their product range. The event also offered the possibility of exhibiting and presenting the equipment and products both in the exterior and interior exhibition area.
For the first time in Romania the event hosted an awards session – TRENCHLESS ROMANIA AWARDS 2017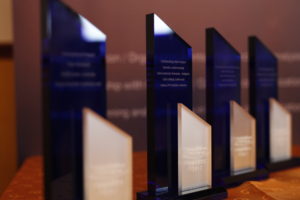 Award for International Project
Pipe Renewal Melbourne
Tracto-Technik GmbH&Co.KG
Award for Microtunnelling Project
Infrastructure modernization Piata Sudului, Bucharest
Herrenknecht AG
Award for Outstanding HDD Project
Danube Undercrossing – Interconnector Romania – Bulgaria
LMR Drilling GmbH and Habau PPS Pipeline Systems
Award for Outstanding Water Rehabilition Project
Tulcea Water System
11km CIPP big diameters pipe rehabilitation
Rohrtechink Rti Romania
Partners and sponsors of the event were: Initiator – Tracto-Techink GmbH&Co.Kg; Platinium Sponsor – Herrenknecht Ag; Gold Sponsor – Rohrtechnik RTi Romania SRL; Silver Sponsors – HERMES Technologie GmbH & Co KG, 3M ROMANIA, Prime Drilling GmbH; Conference Sponsor – Ludwig Pfeiffer Hoch-und Tiefbau GmbH & Co. KG; Local Sponsor – RomNed Industrial Foundation Echipament SRL; Bronz Sponsors – Egeplast International GmbH, Funke Kunststoffe GmbH – Romania, Habau PPS Pipeline Systems SRL, Hauff-Technik GmbH & Co. KG, Roxtec SRL and Titan Technik – Uhrig Rausch.