Ditch Witch invită clienții din România si Bulgaria la evenimentul anual din Barcelona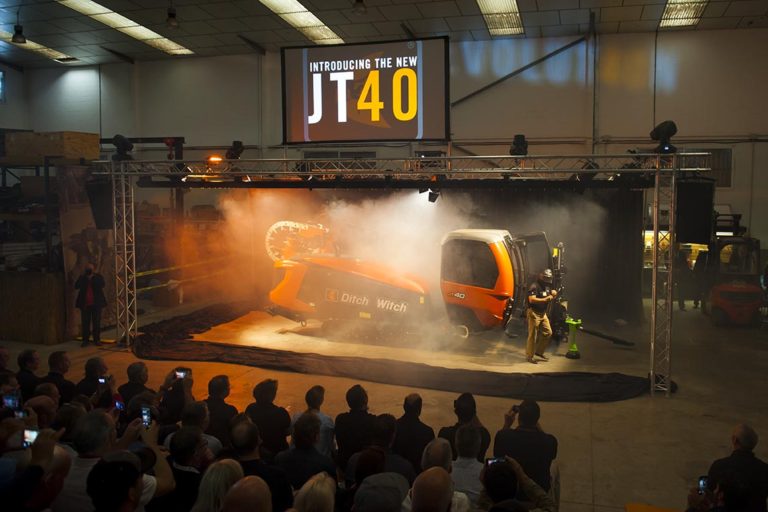 Dicth Witch prin dealer-ul său Defigo Ltd își invită clienții din România și Bulgaria în cadrul evenimentului anual organizat la Barcelona.
Evenimentul Dicth Witch va avea loc în data de 26 octombrie la centrul se suport Ditch Witch din Barcelona și este dedicat exclusiv clienților. Peste 400 de invitați și-au confirmat prezența anul acesta
În cadrul evenimentului, clienții vor avea ocazia să testeze echipamente de ultimă generație care îmbunătățesc productivitatea și comfortul la locul de muncă, inclusiv cele mai noi burghie direcționale AT40, Subsite TK Recon și Commander 7, linia SK completă, excavatoare cu vacuum, ciocane pneumatice Hammerhead precum și restul liniilor de produse Ditch Witch, Hammerhead și Subsite.
Acest eveniment anual oferă ocazia unică a testării echipamentelor Ditch Witch, Hammerhead și Subsite. În programul zilei este inclusă o prezentare specială pentru cele mai noi echipamente Ditch Witch, Subsite® Electronics și Hammerhead®.
Ditch Witch se angajează să ofere servicii excepționale și asistență pentru clienți, iar acest eveniment oferă clienților șansa de a crea o legătură personală cu familia Ditch Witch.
Evenimentul se va încheia cu o recepție de gală și o cină pentru toți participanții.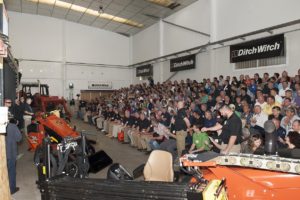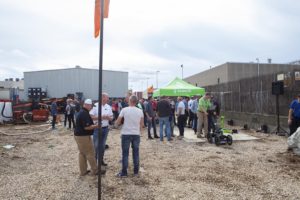 Ditch Witch invites you to Annual Fall Event in Barcelona – 26st October 2018
For first time for Romanian customers Ditch Witch and it's dealer for Romania and Bulgaria Defigo Ltd are organizing customer day at the Annual Fall Event in Barcelona.
This year Ditch Witch will showcase its latest equipment and technology at the annual international customer event on Oct. 26 at the Ditch Witch Barcelona Support Center. More than 400 guests confirmed their attendance for one of the largest underground construction events in Europe. As part of the event, customers will experience next-generation advancements that improve comfort and jobsite productivity, including the newest AT40 directional drill, Subsite TK Recon and Commander 7, the complete SK line, Vacuum excavators, Air Hammers and Bursting units from Hammerhead and the rest of the product line of Ditch Witch, Hammerhead and Subsite.
This annual event helps customers directly see and demo Ditch Witch, Hammerhead and Subsite latest products. This includ an equipment program that introduce customers to the latest Ditch Witch, Subsite® Electronics and Hammerhead® products and hands-on equipment demonstrations. 
Ditch Witch are committed to provide exceptional support and service to its customers worldwide, and this event gives the customers the chance to personally connect with the Ditch Witch family, latest underground construction.
The event will conclud with a gala reception and dinner for all participants.