Westrade signs partnership with Trenchless International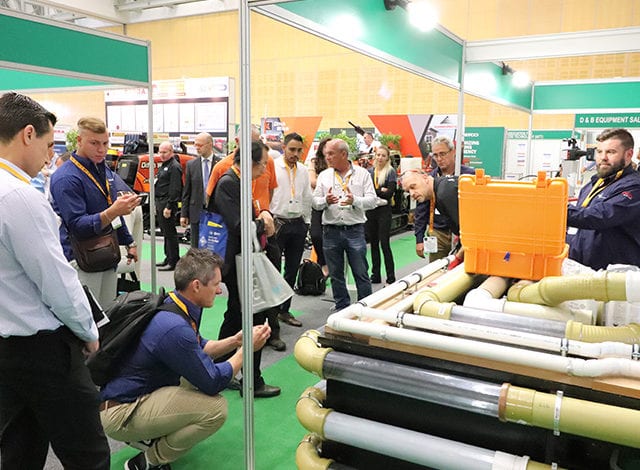 The two parties have signed a deal that will see Trenchless International become the official magazine for all Westrade events, including No-Dig Live in the UK.
Westrade is a leading organiser of a range of trenchless events, including No-Dig Live, which takes place in the UK every two years, and the long running Trenchless Asia and Middle East series of events.
With more than 20,000 subscribers, Trenchless International is one of the most read trenchless publications in the world and the only magazine dedicated to the international industry. It is also the official publication of the ISTT.
The MoU, signed in February 2020, makes Trenchless International the official magazine of all Westrade's trenchless events and gives exhibitors access to exclusive marketing rates in the magazine and the corresponding website.
"Trenchless International is the go-to publication for any businesses wanting to increase their international exposure and, as such, shares many of the same values and ambitions as Westrade," said Westrade Group Managing Director Paul Harwood.
"The opportunity to formalise our relationship is great news for Westrade but more importantly, for the thousands of exhibitors and delegates who attend our portfolio of events around the world. The high-quality content produced by Trenchless international is a valuable resource for the global trenchless community and the preferred rates that our customers can now enjoy will make it an even more productive channel through which to promote their products and services.
"We look forward to working even more closely with Annie and her fantastic team and I'm confident that this partnership will add a huge amount of value to all our all our customers going forward."
Annie Ferguson, CEO of Trenchless International's publisher Great Southern Press, said she is excited about the partnership.
"I have known Paul and the Westrade team for many years and find their enthusiasm and passion for the trenchless sector truly infectious," she said.
"This collaboration was a no-brainer for us. The Trenchless International team is equally passionate about the sector and we love to give our customers every opportunity to grow their business through marketing.
"Paul and his team are able to provide a platform through their events, and we are able to provide a platform through our magazine. By working together, we give our customers an unparalleled opportunity to promote their businesses on the international stage."