We continue to do what we know best! Continuam să facem ceea ce știm mai bine!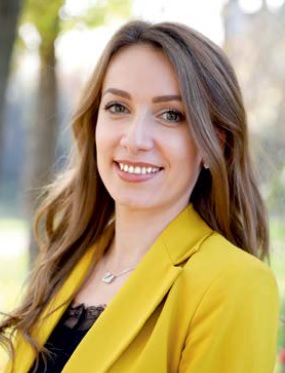 On Thursday, 27 May 2021, the European Commission approved an investment of 216 million euros for the modernisation of the thermal energy transmission system in Bucharest. The investment comes from the Cohesion Fund, which aims to promote sustainable development in the Member States.
Bucharest has one of the largest thermal systems in the world. It provides heat and hot water to more than 1.2 million people in the capital. Thanks to the investment, 211.94 kilometres of pipeline, which are equivalent to 105.97 kilometres of transmission system, will be replaced to address the current problem of loss of resources.
Although we are coming after a difficult year, we continue our mission to promote these technologies through all our communication channels. In this way, we were supporters of the economic mission –INFRASTRUCTURE & SMART CITY organized by the Austrian Embassy in Bucharest, Sibiu, Brașov and Alba Iulia. Four full days of round tables with local authorities empowering the imperative role of using inovative technologies for infrastructure works.
Moreover, an entire industry is looking forward to return to traditional conferences and events, with personal meetings without using digital screens and online platforms. I am extremely eager to see you all again and I am glad to see that in this sector of events the restrictions are relaxing. I look forward for NO-DIG LIVE event in UK that will take place in 14th-16th of September and will host the first European NO-DIG Conference, wishing Paul, Westrade team and UKSTT team all the best for a succesfull edition!
Hoping that restrictions will relax even more, I assure you that we will make all the necessary steps that on October 19-20 to welcome you at the fifth edition of Trenchless Romania Conference & Exhibition in the classic formula, with a technical conference and outdoor exhibition, and of course, a joyful evening cocktail.
---
Pe 27 Mai 2021, Comisia Europeană a aprobat o investiție de 216 milioane de euro pentru modernizarea sistemului de transport al energiei termice din București. Investiția provine din Fondul de coeziune, care își propune să promoveze dezvoltarea durabilă în statele membre.
Sistemul termic din Bucuresti este unul dintre cele mai mari din lume. Peste 1,2 milione de oameni sunt racordaţi la reţeaua de termoficare administrată de compania Termoenergetica. Aproape 212 km de conducte vor fi înlocuiți pentru a remedia problema actuală a pierderii a aproximativ 28% din căldură între sursă și consumator.
Deși venim după un an dificil, ne continuăm misiunea în a promova aceste tehnologii prin toate canalele noastre de comunicare. Recent, am fost susținătorii misiunii economice – INFRASTRUCTURĂ & SMART CITY organizată de Ambasada Austriei la București. Au fost patru zile de mese rotunde cu autoritățile locale din București, Brașov, Sibiu și Alba Iulia, pentru a le aduce la cunoștință rolul imperativ al utilizării tehnologiilor inovatoare pentru lucrările de infrastructură.
Mai mult decât atât, o întreagă industrie așteaptă cu nerăbdare revenirea la conferințele și evenimentele tradiționale, cu întâlniri personale nemijlocite de ecrane digitale și platforme online. Suntem extrem de nerăbdători să ne revedem cu toții și observ cu bucurie că în sectorul de evenimente restricțiile se relaxează. Aștept cu nerăbdare evenimentul NO-DIG LIVE din Marea Britanie care va avea loc în 14-16 septembrie și va găzdui prima conferință europeană NO-DIG, și pe această cale îi urez lui Paul, echipei Westrade și echipei UKSTT o ediție de succes!
Sperând că restricțiile se vor relaxa și mai mult, vă asigur că vom face toți pașii necesari pentru ca în perioada 19-20 octombrie să vă întâmpinăm la cea de-a cincea ediție Trenchless Romania Conference & Exhibition în formula clasică, cu o conferință tehnică și o expoziție în aer liber de excepție, și desigur, cu un cocktail de seară încântător.
Stay trenchless!
Maria